Up-and-coming artists could apply for the Waldbühne Contest 2023 until 10 February. The audience voted diligently and the two bands with the most votes automatically qualified for the contest. Our jury of experts nominated four more acts.
Long story short: We present the 6 finalists who will compete on 11 March 2023 at the Waldbühne Contest 2023 and play for the "Ticket to Rock" – one of four opening slots on the Waldbühne at the Gurtenfestival 2023. Congratulations and we are looking forward to a great evening at the Mühle Hunziken.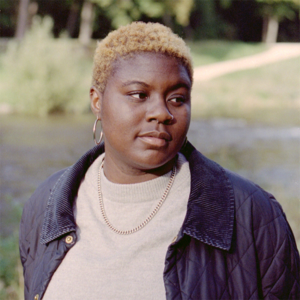 Anouchka Gwen
Anouchka Gwen (*1997) is a swiss born and raised singer-songwriter and bassist currently based in Basel, Switzerland. Starting in a Band as a singer and bass player in 2017, Anouchka Gwen developed her passion for songwriting and storytelling as a solo artist. With her first EP "Growth" released in 2019, she made herself visible in the Basel music scene. "Melancholic, romantic, and maybe a little critical." This is how Anouchka Gwen describes her music. In the new album "Utopia" released in March 2022 , she deals with acceptance, representation, awareness. With her dreamy and bassy voice she aims to heal and bring the listeners along in this journey, where everybody can relate. As an artist with Congolese roots, she's influenced and inspired by repetitive, soulful and rhythmic melodies and mixes it with her love for electronic psychedelic wide pop infused soundscapes.
Spotify, Website, Instagram, Facebook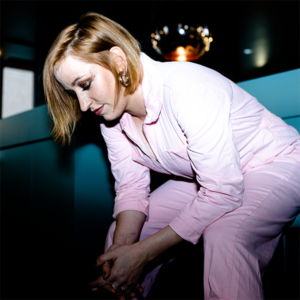 2. Céline Hales
A singer-songwriter so close that you feel you've known her for a long time. Her songs are about everyday life and the heart of her sound is her soulful and powerful voice, which never ceases to surprise. As if you had just heard her for the first time.
With her latest EP "all the feels", Céline Hales has managed to play her way onto the radios and first festival stages. Pop music peppered with a lot of heartache and hope.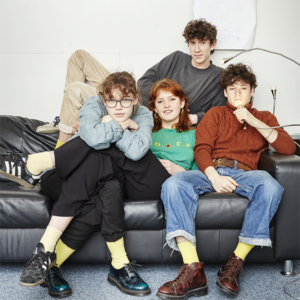 3. Fräulein Luise
"We want to make the audience laugh, dance, think and maybe even cry a little with our music. The music of the young Zurich Band (Olivia Merz, Paula Scharrer, Paul Studer and Aliosha Todisco) lives very much from the musical and lyrical narration of different stories, in which they process relevant social topics as well as their own stories. That is why they write their lyrics mainly in German and dialect. While the strength of their lyrics often lies in their simple directness, the music, even though musically they mainly move in the indie-pop/alternative area, is a wild mix of different genres, from indie, rock, pop to jazz and klezmer. Despite various influences, Fräulein Luise is easily recognisable by their unique sound, which is characterised above all by particularly melodic bass lines and the vocal two-part harmony. Already at their first concert together, the young band was able to convince and, to their own surprise, won the main prize of the Band-it-ZH 2021. Since then, Fräulein Luise has played several concerts in Zurich and the surrounding area. Among others, at Moods, Dynamo and on the radio station gds.fm. In January 2022 they were able to record their first singles, which will be released from the end of February 2022 (1st single "Marie" 25.2.22). The Zurich band also has a lot of other plans: In the coming year, they will not only work intensively on their debut album, but also perform on larger stages for the first time, including as the opening act for Steiner and Madlaina at the Schüür concert hall in Lucerne. A lot is still open as far as the future path of the quartet is concerned, but a lot can still be expected from them, because in Fräulein Luise four friends have found each other, who are living a dream in the shared joy of music, which they will not give up again so quickly. "You have to hear this band" -SRF Kultur "Fräulein Luise passes by elegantly dressed". This young quartet presents itself with extremely charming restraint and yellow socks and, to their own astonishment, won last year's Band-it-ZH main prize. I think there's a lot more to come in the future from these four talented heads." -gds.fm "At the tender age of 18, Paula, Olivia, Paul and Aliosha already bring a fair amount of melancholy, poetry and professionalism. The four-piece Zurich band makes German, Swiss-German and French indie pop and shines with excellent lyrics." -Music collective Dachsbau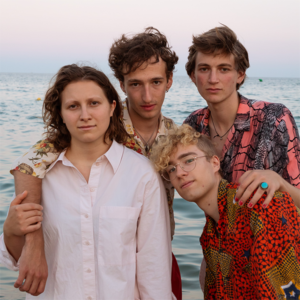 4. Juicy Lemon Club
Living room atmosphere, but you just have to dance; this is what makes Juicy Lemon Club convincing on stage. Juicy Lemon Club is a band of four musicians who found each other at the end of 2021. They complement each other perfectly. With a good portion of Funk and Soul of the 60s and 70s they tell the story of their life today.
At a beach bar called "Juicy Lemon Club" a bartender squeezes the juice out of a lemon. Here, a band presents its fresh, summery but also bittersweet sound. This picture reflects all facets of their vibe and their music.
5. Klaus Egger Trio
The band found its origins in 2018 at the Eichholz farm in Kempten ZH. The regular outdoor rehearsals between the vegetable and flower gardens soon enabled the three musicians to play their first gig at Hof Oberdorf in Bäretswil. This concert was the catalyst that made the musical ambition, the joy of playing together and the pent-up creativity react with each other. Since then, they have repeatedly put the entire concert audience in a dancing mood. However, the events could not be more different. Whether at an anniversary party in the renowned Sternenkeller Rüti, in a grotto in Cevio in the Vallemaggia, in front of 500+ spectators in the Dynamo in Zurich, on the Alp Walop in Obersimmental or without shoes in the Barfussbar in Zurich. In short, their first concert without an encore is still to come. Andri Graf – guitar and vocals, Joshua Ott – double bass, Sebastian Lauber – drums and French horn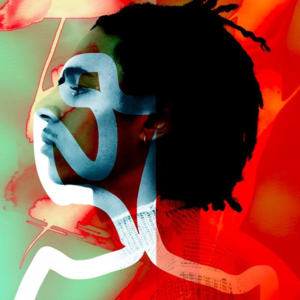 6. North Naim
North Naim is the Swiss-Angolan genre-skewering singer, rapper, producer and instrumentalist based in Zurich, Switzerland.
His self produced music evades an easy categorization and speaks of a personal, reflective sonic and visual world.
Throughout his youth, the topics and elements of a mixed race backround, met genres like rock, rap and electronic music. These subcultures started to influence his sound and life, transforming it into something post-modern and uniquely exciting.
You want to participate in the contest as a visitor? There is a small contingent of (free) tickets. This way.
You can find all further information at waldbühne.ch